Celebrate LGBTQ Pride Month With Pride
We earn a commission for products purchased through some links in this article.
Celebrate LGBTQ Pride with Pride
All Month Long
Celebrate LGBTQ Pride with Pride All Month Long With Our Beauty/Fashion picks:
Every year, during the month of June, the LGBT community celebrates in a number of different ways. Across the globe, various events are held during this special month as a way of recognizing the influence LGBT people have had around the world.
Celebrate LGBTQ Pride Month With Pride
As well as being a month-long celebration, Pride month is also an opportunity to peacefully protest and raise political awareness of current issues facing the community. Parades are a prominent feature of Pride month, and there are many street parties, community events, poetry readings, public speaking, street festivals, and educational sessions all of which are covered by mainstream media and attracting millions of participants.
Due to the global pandemic that is currently still being addressed across the world, most annual Pride festivities have been canceled. However several, beauty and fashion brands have come together to create Pride-inspired products and, furthermore, support organizations that solely aim to empower and help members of the LGBTQIA+ community.
Celebrate LGBTQ Pride with Pride All Month Long With Our Beauty/Fashion picks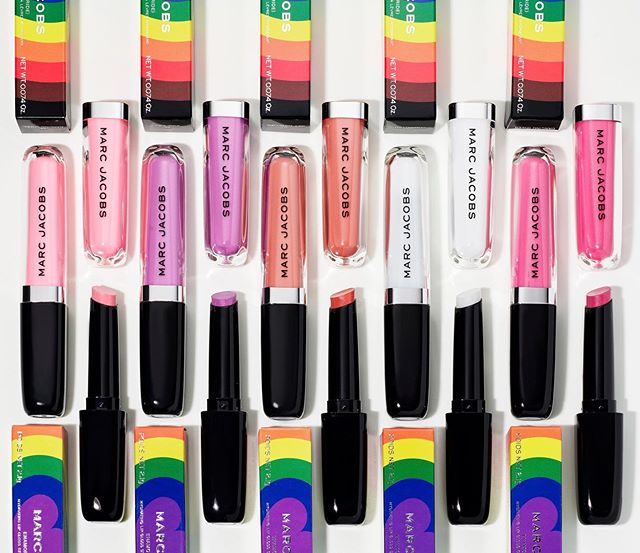 Marc Jacobs Beauty Enamored Hydrating Lip Gloss Sticks
Marc Jacobs Beauty is releasing five new shades of their Enamored Hydrating Lip Gloss Sticks which are housed in special-edition packaging to celebrate Pride 2020. You can still show your love and support by creating makeup looks that celebrate love and beauty in every form.
MARC JACOBS
In addition to these releases, the brand will also be supporting the LGBTQIA+ community with a $10,000 donation to two organizations: SAGE and Foundation Le Refuge.
Bliss Makeup Melt Wipes Oil-free
Has released limited-edition Pride packaging for its Makeup Melt Wipes.
BLISS
100 percent of net proceeds from this release (up to $40,000) will be donated to LGBTQIA+ organizations.
1. NYX Pride Edition Ultimate Shadow Palette
This eyeshadow palette of bright, vivid rainbow tones is everything you need when planning your Pride look;
Having trouble finding a colorful liquid eyeliner? Well, look no further because we've got every shade to make your color eyeliner dreams a reality!
NYX COSMETICS
In addition to this campaign, which seeks to celebrate the importance of allies, the brand is collaborating with the L.A. LGBT Center and has donated more than $50,000 to global LGBTQIA+ organizations.
Dr. Martens 1460 PRIDE SMOOTH LEATHER LACE UP BOOTS
This Pride Month, the shoe brand has released a special edition of its 1460 Smooth Leather Lace-Up Boot — a product that the brand has also released in past years.
DR.MARTENS
In addition to the return of this shoe, Dr. Martens is making donation to The Trevor Project.
NEW BALANCE
In addition to the release, New Balance will be donating $100,000 over the next two years to GLSEN's "Changing the Game" program, which is an organization centered around championing LGBTQ students in elementary through high school.
RETRO '80S-INSPIRED SHOES WITH PRIDE DETAILS Show off your Pride all year long with these Club C 85 shoes. The tongue features an empowering message celebrating and supporting All Types of Love
REEKBOK
These new releases are a part of the brand's two new Pride Month campaigns: "All Types of Love" and "Proud Notes."
TEVA ALL-GENDER SANDALS FLATFORM UNIVERSAL RAINBOW PRIDE
Created in celebration of our LGBTQ+ friends and allies, the Flatform Universal Rainbow Pride makes a colorful statement about equality.
TEVA
Teva has also made a donation to the organization "to help further their work of uplifting LGBTQ+ youth across the worth through storytelling."
CONVERSE
Reiterating their commitment to hearing and uplifting LGBTQIA+ voices, Converse has launched a special Pride collection for the fifth year in a row.
PRIDE NEVER STOPS. A celebration of Pride, in all its forms and colors, inspired by the many flags raised by the LGBTQ+ community
UNDER ARMOUR
Stressing that equality is one of its "core values," Under Armour has announced that it is partnering with LGBTQ+ non-profit community groups "to support released response efforts" to COVID-19.
LEVI'S
The brand has announced that 100 percent of net proceeds from the collection with be donated to OutRight Action International, an international LGBT human rights organization.
1. make it mine rainbow crossbody strap
2. into the sky rainbow fringe linear earrings
KATE SPADE
The brand will be making a donation to The Trevor Project to celebrate Pride Month. To remind us that there is no dream beyond reach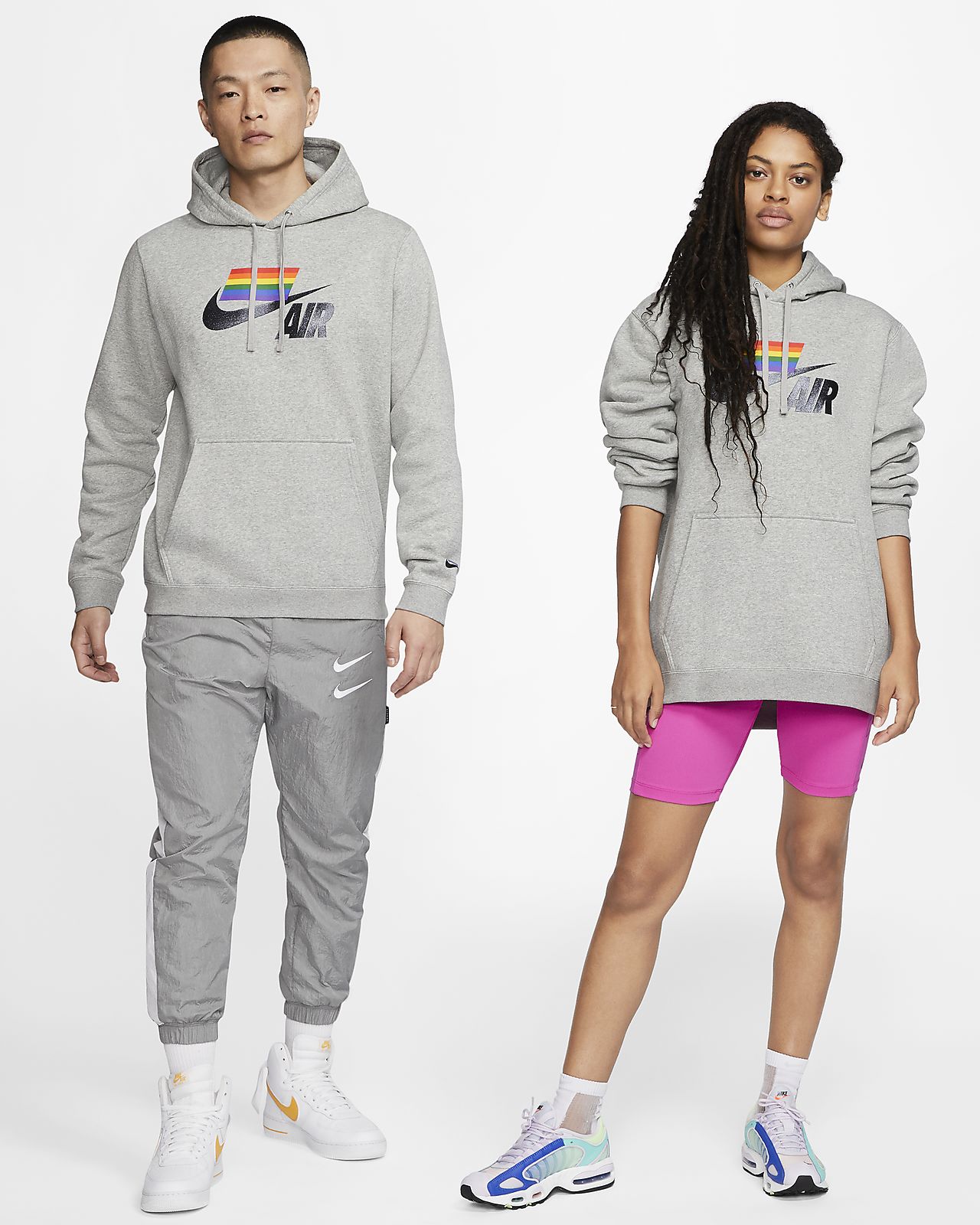 Adidas PRIDE BELIEVE THIS 2.0 3-STRIPES 7/8 LEGGINGS
ADIDAS
has brought back its Pride collection for 2020. In celebration of the LGBTQIA+ community worldwide, the popular brand has released limited-edition colorways of some of its most popular styles and silhouettes.
ASOS DESIGN x Glaad& unisex t-shirt with unity logo in white
ASOS X GLAAD
A proven advocate for LGBTQIA+ recognition and diversity, clothing brand ASOS has teamed up with GLAAD for the fourth year in a row to release a full collection of apparel.
UGG
To complement our capsule, we are donating $125,000 to GLAAD — a nonprofit accelerating acceptance and advancing equality for the LGBTQ+ Community.
Celebrate LGBTQ Pride with Pride All Month Long With Our Beauty/Fashion picks