Don't you think anklets are worth investing in?
We earn a commission for products purchased through some links in this article.
Don't you think anklets are worth investing in? These reasons may make you change your mind
Don't you think anklets are worth investing in? Anklets have been worn for centuries by women mostly in India. It is an important piece of jewellery in Indian marriages. The women wear the leg chain along with Saris, which is called pattilu or Nupur. It is also common among Egyptian and American women who wear it for fashion. These days, anklets are usually worn by women as a fashion statement.
Reasons why you should invest in anklets.
1. Anklets are attractive
An anklet has a way of drawing attention to a woman's ankle. The colour or the glow of your silver or gold anklet is hard to miss when you're wearing a short or mid-length dress or skirt with heels.
2. They make your ankles look slender, longer and sexier
An anklet will create the impression that your ankles are longer and slimmer than they really are. Slimmer also means sexier.
3. They make your ankles more feminine
When your ankles look slender, they look more feminine. So, if you don't particularly have feminine features, use an anklet to give your ankles and legs an absolutely feminine look.
4. They complement your outfits
Just as a beautiful pair of earrings and a chain can help jazz up your outfit, a colourful anklet spices up a dull outfit or makes the colours of your dress pop.
5. Anklets are pretty little things
The fact that anklets are pretty little things that adorn your ankles, spice up your outfits, make your ankles look finer is enough reason to wear one, two or even more.
Wear it to dress up everyday ensembles.
MIU MIU Crystal-embellished looped-chain anklet
Miu Miu's gunmetal anklet will lend a playful tone to occasion edits.
Gold-tone Fob anklet from Meadowlark featuring a chain link style, an engraved logo and gold plated hardware.
View this post on Instagram
The designers naturally incorporate a kiss of the LA laid-back-luxe lifestyle into each inspired piece.
View this post on Instagram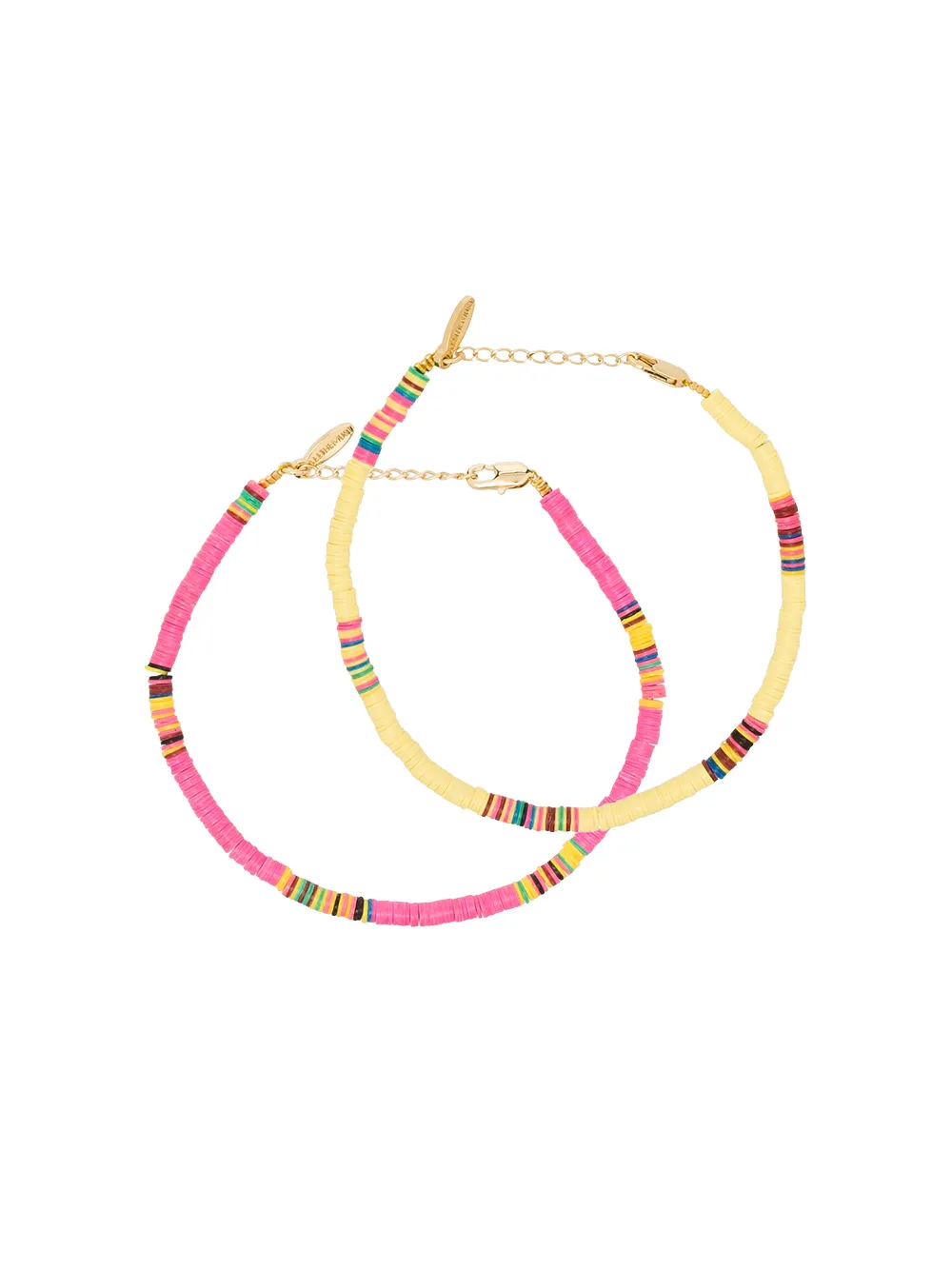 Adorn your foot with this multicolour gold plated brass beaded anklet set from ALLTHEMUST as a reminder of how special you are.
View this post on Instagram
SHAY Rainbow diamond, ruby & 18kt gold anklet
Slip it on to add a touch of high-octane glamour to your warm-weather ensembles.