Hair Perfumes…Celebrate Your Feminine Allure.
We earn a commission for products purchased through some links in this article.
Hair Perfumes…Celebrate Your Feminine Allure, Make Your Hair Smell Good
Hair Perfumes…Celebrate Your Feminine Allure: There are a lot of factors that impact a person's first impression of you, and your scent is one of them. The reality is, just like your breath and sweat, your hair also gives off a scent—and that scent isn't always pleasant. Fortunately, this can be fixed by scented hair products like hair perfume and hair mist. That's right, perfume isn't just for your body anymore.
ALSO READ: Pink hairstyles you will make an unforgettable impression
While many perfumes and sprays can be strong-smelling, hair perfumes provide a subtle, fresh, long-lasting smell that, in some cases, may actually be a better option than regular perfume! shop our picks:
Hair Perfumes…Celebrate Your Feminine Allure:
1)SACHAJUAN
The ultimate finishing touch, Sachajuan's Protective Hair Perfume is enriched with conditioning ingredients to maintain moisture levels, minimise static, enhance shine and dispel stale odours.
2)OUAI HAIRCARE
Melrose Place Eau de Parfum celebrates the beautiful rose. A velvety blend of rich rose with hints of bergamot, lychee, cedarwood, and white musk, this is beautiful on hair, pulse points – and anywhere.
3)ELLIS BROOKLYN
Experience Ellis Brooklyn's best-selling MYTH eau de parfum in an innovative new way. The alluring white musk is now interpreted into the brand's proprietary Hydraparfum, an alcohol-free fragrance formula featuring 100% pure fragrance oil droplets suspended in a moisturizing hyaluronic acid water-based gel.
A new permanent Eau de Parfum and limited Hand Cream and Hair Perfume. SUNDAZED, the emotion of endless summer. A heart of Neroli, a base of musk: the softness of Blanche with a zesty accent.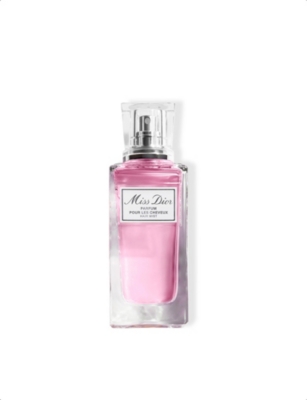 5)MISS DIOR
Perfuming your hair is a gesture as delicate as it is evocative. It dates back to the dawn of time, the indication of a mysterious femininity. Miss Dior proposes a new perfumed hair mist that sculpts a seductive elegance.
ALSO READ: Summer in a bottle
6)AERIN x LoveShackFancy
Get lost in a blooming field of wildflowers. A lightly fragranced hair mist that leaves a delicate trail of Pink Pepper, Winter Lemon, Geranium and Narcisse wherever you go. It helps to nourish and condition hair, leaving it softer and smoother.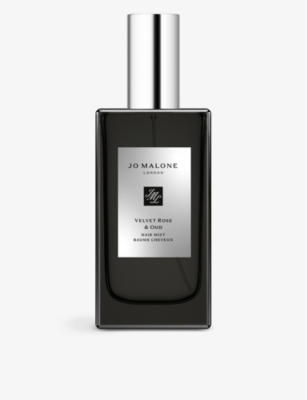 7)JO MALONE LONDON
Scent your hair with our lightweight Hair Mist. Infused with Velvet Rose & Oud, our decadent and magnetic Cologne Intense. Suitable for coloured hair, the mist is formulated with naturally-derived Argan Oil, Pro-Vitamin B and Vitamin E and enriched with nourishing and softening ingredients, giving hair a healthy shine and rich, sensual scent. A playful finishing touch for your hair.
Hair Perfumes…Celebrate Your Feminine Allure:
8)FREDERIC MALLE
The Frederic Malle The Night Hair Mist leaves hair with an intensely scented veil of fragrance of natural oud blended with Turkish rose and saffron on a luxuriant bed of frankincense and sandalwood.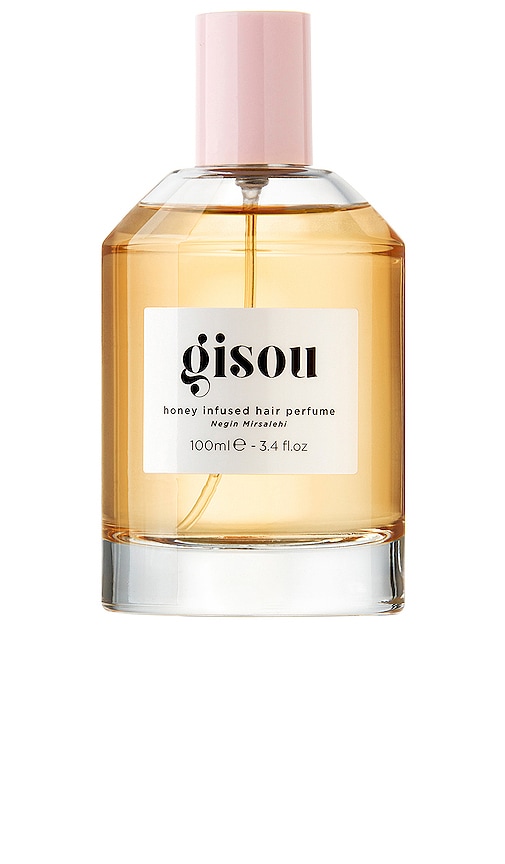 9)GISOU BY NEGIN MIRSALEHI
Negin Mirsalehi Honey Infused Hair Perfume
Enriched with honey from the Mirsalehi bee garden, Gisou Honey Infused Hair Perfume is refreshines and nourishes while scenting hair with Gisou's signature fragrance. The feminine aroma leaves behind an irresistible trail of the floral notes reminiscent of a walk through the garden. As a natural humectant, honey maintains the hair's natural moisture balance, resulting in hydrated, silky-smooth strands with a luminous shine.
10)MOLTON BROWN
An ethereal fragrance to perfume the hair, comprising sumptuous Tuscan orris, rose and jasmine with creamy undercurrents of cedarwood, mandarin, and patchouli.
Free 6-Piece Luxury Gifts with any purchase of $120. No code needed, offer applied automatically at checkout. Ends: 6/21/2020!
11)DIOR
The ultimate expression of femininity and luxury. This eau de parfum opens with the exotic, floral-fruity notes of ylang-ylang. Damascus Rose and a duo of jasmines—jasmine grandiflorum and Indian jasmine sambac—exude a seductive warmth. It is sensual without being too heavy, floral yet mysterious. A confident signature to celebrate your feminine allure.
SEPHORA COUPON:Receive a Free Aerin Wild Geranium Trial Size with Any $25 Merchandise Purchase. Use Code WILDFLOWER. Online Only, Exclusions Apply! End: 05 Jun 2020