Knee socks are making a big comeback
We earn a commission for products purchased through some links in this article.
Knee socks are making a big comeback
One of the most unexpected trends of the moment
ALSO READ: Over the knee boots are hot
The 90s have had an incredible influence on today's new fashion trends for some time now; from leather jackets and strappy sandals to clasps and halter tops. The latest fashion trend from the nineties is one that may sound corny to the ears but is undoubtedly one of our most favorite trends yet: knee socks.
View this post on Instagram
Knee-high socks are back
The new nineties trend comes from one of our favorite fashion eras : the transition phase between the late '90s and early 2000s . Back then, the knee socks were a big deal thanks to the looks of some of our favorite 90's style icons : Alicia Silverstone as Cher Horowitz in Clueless and Sarah Jessica Parker as Carrie Bradshaw in Sex And The City made high knee socks a popular accessory.
View this post on Instagram
knee socks
Fast forward to 2018 – when the knee socks were seen remarkably often on the catwalks of fashion houses during their Spring / Summer 2019 shows. Labels such as Gucci , Prada and Miu Miu had models walk the catwalk in knee-high stockings, made from transparent nylon to thinly woven wool . One of the first people to be spotted with the trend was – how could it be otherwise – Bella Hadid . As a true 90's street style queen , the model showed a preppy school look several times, combining transparent knee socks withchunky shoes.
View this post on Instagram
The knee-high look in 2020
Where the knee socks in the nineties were mainly worn in combination with heels, the trend in 2020 gets a new twist. Now they are not sky-high stilettos to be combined with the socks, but sturdy, chunky loafers . This is also a trend that has conquered the street scene in recent times and was remarkably often worn in combination with semi-transparent pantyhose knee-highs . The fashion house at the forefront of the trend is once again Prada , which created both the most sought-after loafers and panty socks of the season that almost all influencers prefer to wear.
ALSO READ: Iconic 90's supermodels you should know
Knee socks are making a big comeback
Shop the most beautiful knee socks below for one of the most on-trend looks of the season.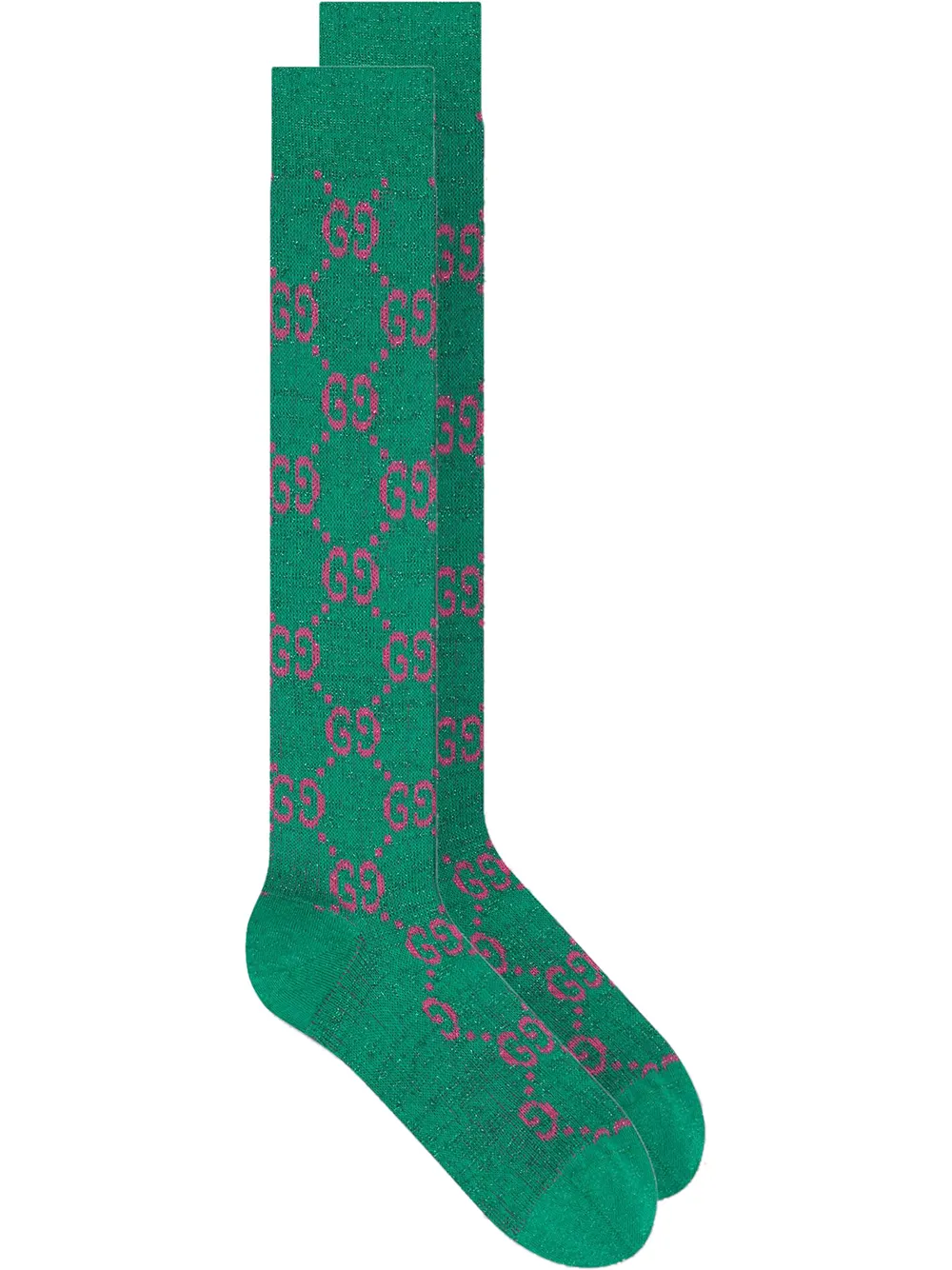 Acne Studios logo-jacquard socks