MAC Cosmetics Holiday 2020 Frosted Firework Collection
We earn a commission for products purchased through some links in this article.
MAC Cosmetics Holiday 2020 Frosted Firework Collection
MAC Cosmetics Holiday 2020 limited-edition makeup collection: Frosted Firework. The new collection is inspired by the energetic festivity of the holiday season, featuring stunning shimmering shades in special-edition pink chrome packaging.
MAC always goes all out with its annual holiday beauty collections, and this year was no different. The release includes special new limited-edition lipsticks, lip glosses, eyeshadows, eyeliners, highlighters, and gift sets.
ALSO READ: 10 Chic gifts do exist under $60
The products are available in a variety of bold and classic pinks, reds, nudes, and charcoals. In addition to the gift sets available at MAC, several retailers carrying the new collection. Also have their own special-edition gift sets for the collection, exclusive to the store.
MAC Cosmetics Holiday 2020 Frosted Firework Collection
Wrapping up everything you need and all that you could want for the holidays in a decadently desirable edit of super-flattering iridescence. Frosted Firework invites you to step into a wonderland of party-ready looks and create myriad moments to dazzle. From updates on the classics of red lips and smoky eyes to mesmerizing metallic liners and all-about-skin-luster polished naturals, Frosted Firework makes the festive season come alive in gleaming,super-pretty looks.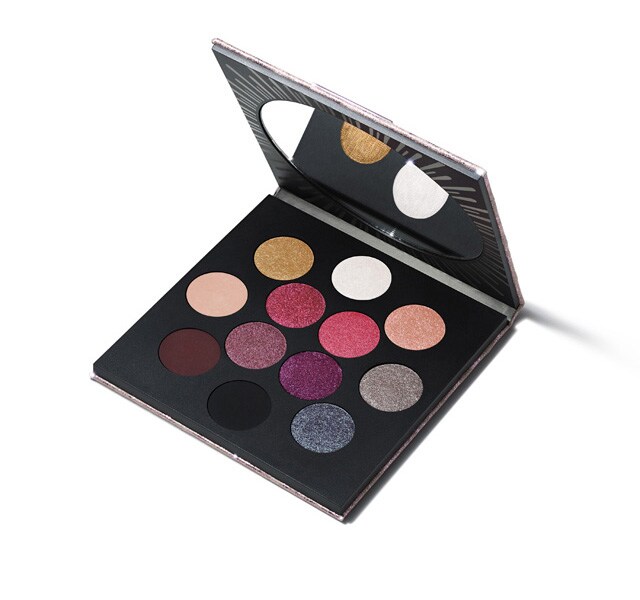 ROCKET TO FAME EYE SHADOW X 12 PALETTE
Heading the line is a Rocket to Fame 12-shade eyeshadow palette, which features a mix of matte and shimmer shades. From golds and silvers to pinks and purples, the palette is packed with holiday-worthy tones, making it easy to achieve a stunning Christmas look.
If the colors in the palette aren't your style? You'll also be able to nab individual eyeshadows in hues ranging from neutral to popping pink.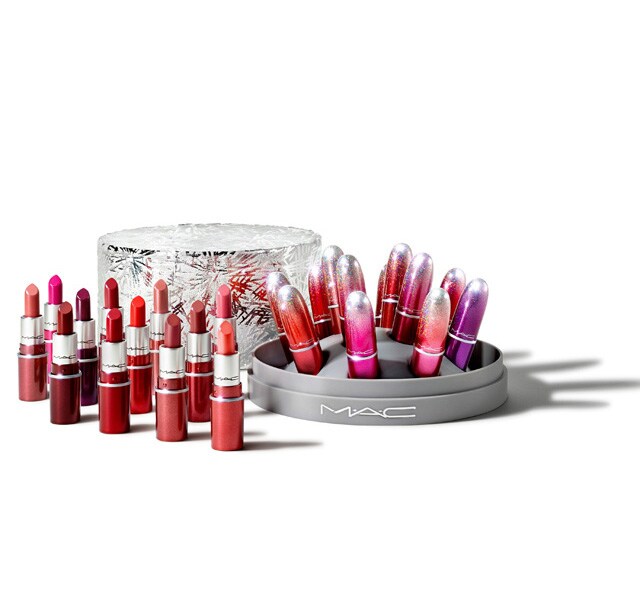 SUREFIRE HIT MINI LIPSTICK X 12 VAULT
Similar to previous years, the 2020 collection will see the arrival of a Lipstick Vault featuring 12 mini lippies. The colors come in various tones of pink, purple, red, and brown and come complete with a sparkly silver box.
MAC Cosmetics
View this post on Instagram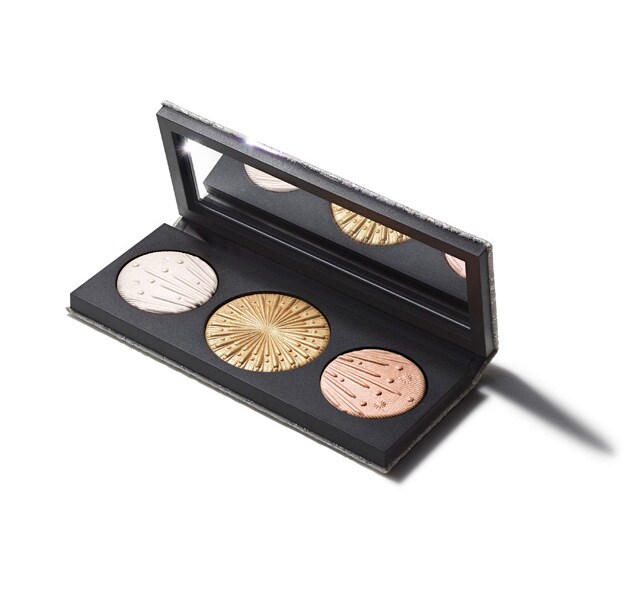 FLASHING ICE EXTRA DIMENSION SKINFINISH TRIO
For those looking for some epic highlighter, options will meanwhile want to snap up one of two Flashing Ice Extra Dimension Skinfinish Trios.
The Light Version includes appropriately named shades Glitzed Out, There She Glows, and Out on the Tinseltown. While the Medium Deep Version features shades Gold Me Closer, Desire Fire, and Call Me Sugar Plum.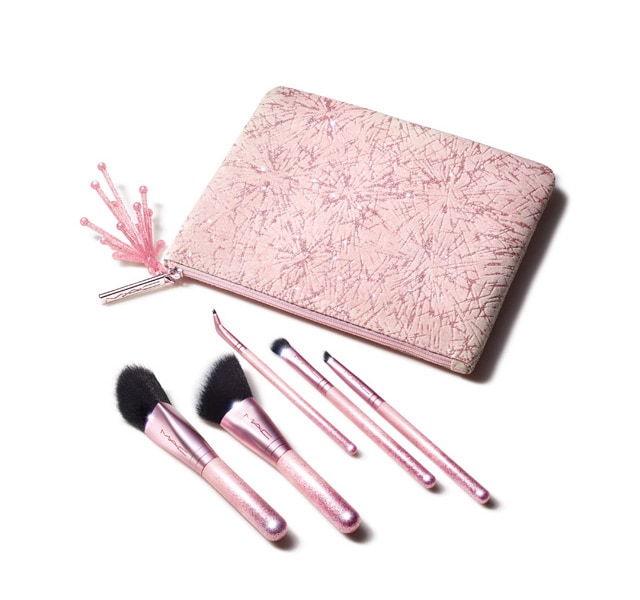 SPARKLER STARTER KIT: BRUSHES
Rounding out the line is a range of other sets including a Brush Set, two Firework It Lip Kits, and a Wow Factor Eye Kit featuring a full-size mascara and Extra Dimension Eyeshadows in Frost Without U and Caught You Glistening.
The new MAC Cosmetics Holiday 2020 Frosted Firework Collection is now available at MACCosmetics.com, Selfridges.com, Belk.com, and more.