The chicest sunglasses trends
We earn a commission for products purchased through some links in this article.
The chicest sunglasses trends
Not only have we entered a whole new decade of fashion, but we're also inching toward Summer. You don't have to be planning a beach-bound vacation to take advantage of some of the chicest sunglasses trends. In fact, sunglasses are just as much of a wardrobe staple for winter months as they are for Summer.
Ahead, find our 10 different categories of our favorite sunglasses trends for 2020. From futuristic structured frames to retro round shapes, there's something in the mix for everyone — and every budget. Shop The chicest sunglasses trends picks:
THE TINY FRAMES
These rectangular sunglasses illustrate Gucci's commitment to modern luxury.
OVAL/ROUND
BALENCIAGA DYNASTY D SUNGLASSES
Inspiration from the '80s distinguishes these Dynasty D-Frame sunglasses, which Balenciaga has designed for women who love fashion with a twinkle in its eye.
GUCCI OVALS PEARLESCENT SUNGLASSES
Styles of the 1990s team with a chunky-knit sweater for an eye-catching daytime look.
Play up their space-age feel by styling yours with neon accessories.
RETRO ROUND
A brand loved by women who don't like to conform, these acetate sunglasses by Marni have an original and stylish rounded frame with a vintage feel.
GUCCI Maison DE L'AMOUR SUNGLASSES
Wear them to offset a voluminous poplin shirt.
FUTURISTIC STRUCTURE
These completely original acetate sunglasses are by Loewe. This exceptional design has a single, upper frame.
These sunglasses are easy to coordinate and give an on-trend finish to any look.
LINDA FARROW X ATTICO IMAN SHIELD SUNGLASSES
Sport a monochromatic look by wearing them with a simple black top.
THICK OVERSIZE FRAMES / FLAT-TOPS
LINDA FARROW LUXE DUNAWAY SUNGLASSES
GUCCI EVOLUTION OVERSIZED SQUARE SUNGLASSES
SQUARE/ AVIATOR
LE SPECS PRIMEVAL ALS FIT SUNGLASSES
LINDA FARROW LUX MATHEW WILLIAMSON SQUARE SUNGLASSES
Ray-Ban 1971 SQUARE SUNGLASSES
Always a good choice.
STATEMENT SUNGLASSES
Wear them to lend an eclectic air to a diaphanous blouse.
Black roses.
Statement …. No words needed.
FINE JEWELLERY
FRANCIS DE LARA TEARDROP RUBY, AMETHYST &GLOD-PLATED SUNGLASSES
Butterfly frames with a pear-cut ruby teardrop totaling 1.10ct – and adorned with oval-cut amethysts totaling 3.185ct on the arms alongside 7 grams of 24kt gold cabochons. Wear them as an opulent flourish and fascinating talking point.
FRANCIS DE LARA EVE EMERALD & DIAMOND GOLD-PLATED GLASSES
Adorned with oval-cut emeralds totaling 6.20cts and the smooth tourmaline apple which drops beneath the jaw. The glittering cognac diamonds, pink sapphires, and 18kt gold cabochons add to the opulent mood. Wear them to bring captivating character to your appearance and watch them become a modern heirloom.
THE CAT EYE
We love BOTTEGA
JACQUES MARIE MAGE Niki cat-eye titanium sunglasses
Handcrafted in Japan, it features green tinted lenses and finished with signature red enamel tips. Complement the metallic hue with gold earrings and a grey top.
Style them with an all-black ensemble for a statement look.
FASHIONISTA / PLAYFULL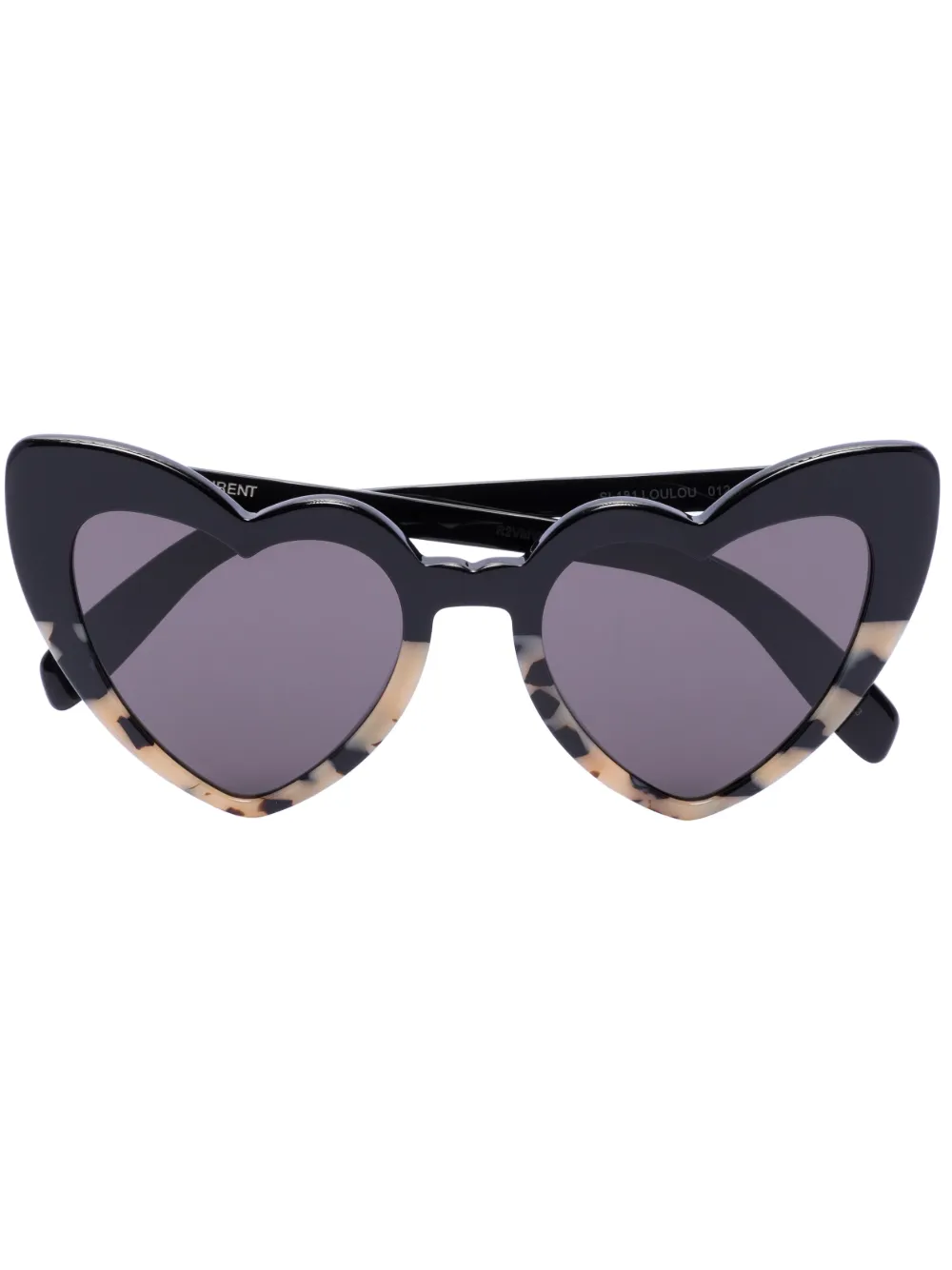 The definition of Saint Laurent? Parisian elegance with a new-age rock-and-roll edge. Iconic accessories are tweaked and re-worked to fit the brand's image.
Liven up your accessories edit with this playful pair of Chloé sunglasses.