The micro bag trend is not over yet
We earn a commission for products purchased through some links in this article.
The micro bag trend is not over yet; meet the bracelet-bag trend
Louis Vuitton comes with a shrunken version of their popular bag
jacquemus bag le sacMatches Fashion
Last summer, the micro bag made its entry into the fashion world, a bag so small that you can hardly fit more than your AirPods (if they already fit). For the summer period this year, the micro bag trend is evolving to a new level, in a slightly more practical form. Meet the bracelet-bag trend, the latest micro bag that Instagram is slowly taking over.
The bracelet bag
Everyone still remembers when French fashion house Jacquemus went viral last year with the mini version of the popular Chiquito bag. Many fashion houses like Telfar and Valentino followed, after which the micro bag trend was born. After many different variants have been reviewed in the past year, the trend will be upgraded this summer in the form of the bracelet-bag trend, where the micro bag can easily be worn as a bracelet around your wrist.
ALSO READ: Looking For a Vintage Designer Bag?
Also with this new development, Jacquemus was one of the first to market such a bag called Le Sac. French fashion house Louis Vuitton also launched two remarkable designs for its Spring / Summer 2020 collection; a bracelet bag in the shape of a mini backpack that is very similar to the popular Palm Springs Backpack and a mini fanny pack. Both are designed with the acclaimed LV monogram on chocolate brown leather and appear to be actual shrunken versions of the original format.
Only the most essential
Let's be honest, the bag is more of an accessory statement than a practical item to get you through the day, but on the other hand, it might be a welcome incentive to bring just one essential item in a day. In any case, the chance is very small that you will forget your bag somewhere with this trend. Shop the most beautiful bracelet bags selection.
View this post on Instagram
ASOS DESIGN ultra mini purse with bracelet strap in black
It can also be worn cross-body thanks to the fine chain shoulder strap.
Jacquemus offers his Chiquito bag model in a mini version.
View this post on Instagram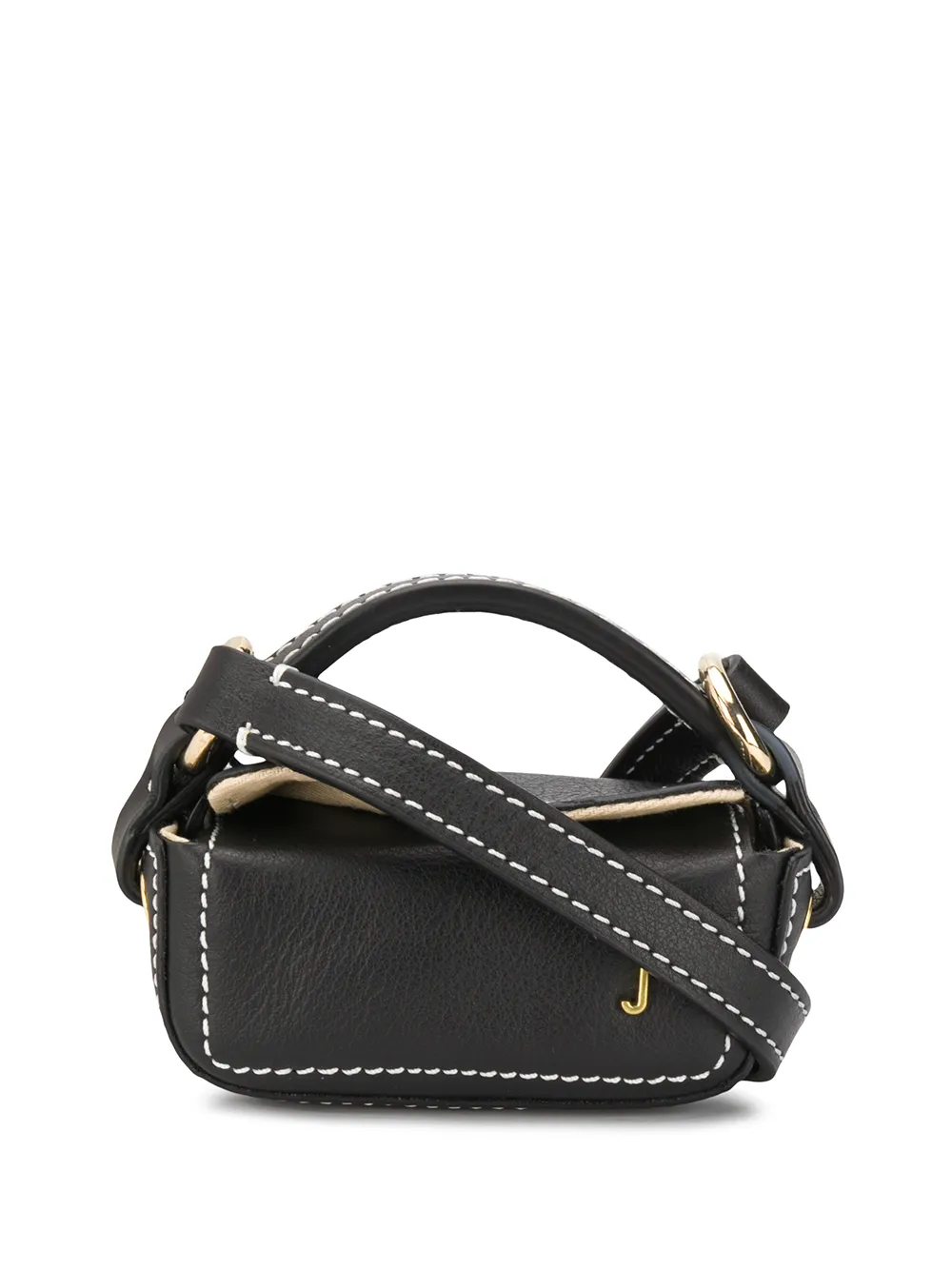 Jacquemus Le Nani lipstick holder
Yes, you do need a specific holder for everything.
JIL SANDER Ring and sphere leather wristlet wallet
Use it as the contemporary accent to a curated day-to-evening edit.
BOTTEGA VENETA The Pouch mini wristlet leather clutch
Carry it by the slender shoulder strap or looped around your wrist depending on your mood.