This is how you get rid of static hair
We earn a commission for products purchased through some links in this article.
This is how you get rid of static hair, it's that easy
Seasonal changes are great, but sometimes a little less fun for your haircut.
Static
hair
; you probably have problems with it. Fortunately, there are plenty of
solutions
to get your
hairdo
back in order. Below are a few
tips
on how to keep your flyaway hair in check.
Cause
What actually causes flyaways (in a nutshell)? All-day long your hair (and skin) absorbs electrons. During humid seasons (such as summer), your hair will have a thin layer of water. This thin layer of water conducts electricity, causing the electrons to flow back into the air. But during dry seasons (fall and winter), these charged electrons stay in your hair,and, this causes your hair to separate.
5 tips about: This is how you get rid of static hair
1. Use a moisturizing shampoo
In dry seasons, when the air is a lot less humid, it is important to use a moisturizing shampoo to prevent hair from becoming extra brittle.
2. Oil
Use a nourishing oil when your hair is wet. This ensures that your hair retains more moisture and has less chance of becoming static.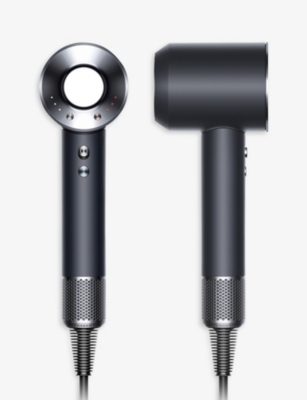 This is how you get rid of static hair
3. Switch to an 'ionic' hairdryer
An ionic hair dryer uses ion technology. They emit negative ions that cause your hair to become static during blow-drying. And they ensure that it shines and shines less.
ALSO READ: Dyson (Corrale) New Hair Straightener
4. Clean your hairbrushes
Just like the brushes you use to apply makeup, your hairbrushes also need a good cleaning. "Deep cleaning your brushes with a clear soap – such as dish soap – will help get rid of all product build-up.
5. Nourishing cream
Texturizing products, such as a sea salt spray, usually contain alcohol and can dry out the hair, which you want to avoid in the fall. Instead, use a nourishing product for styling your hair.